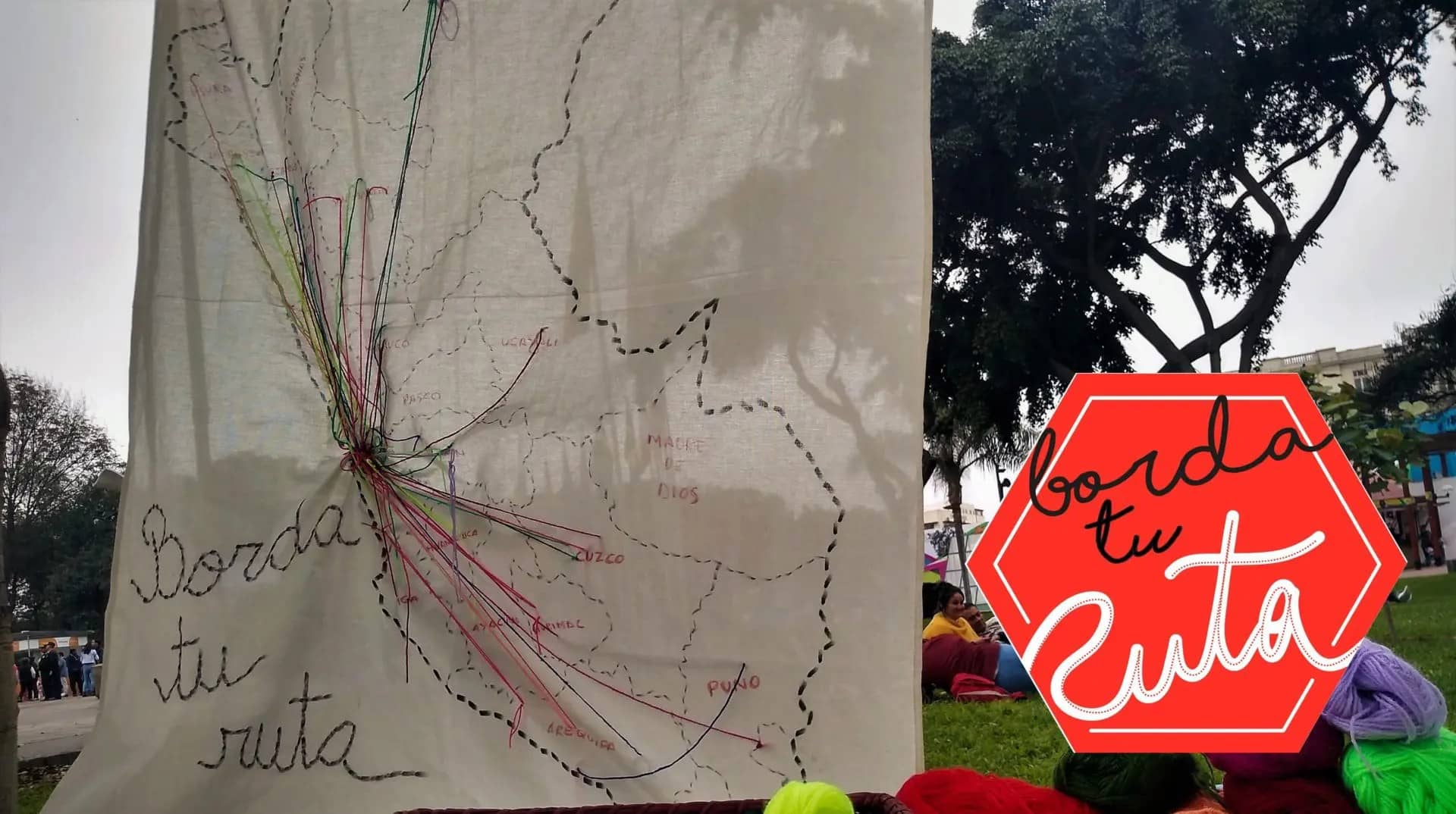 "Borda tu Ruta" is an installation that consists of a map of Peru or Latin America that allows us to invite people who pass through the public space to tell their stories of migration or that of their families, through the embroidery of their route on the map and a small written narrative, to demonstrate and share the transformations produced by migration and understand that our territories are inhabited by "all bloods".
The first intervention we carried out was in 2015, in the framework of the FESTIFERIA memory, art and reflection in the Plaza de Armas of Huaycán, a Lima district created by the forced displacement of families during the internal armed conflict in Peru (1980-2000). On this first occasion, memories of how they arrived in Lima surfaced as they embroidered the roads they had traveled. Thus began the dialogue and the meeting of different generations telling why, when and how they arrived in Lima. Several stories were embroidered, amid laughter, surprises, nostalgia and joy.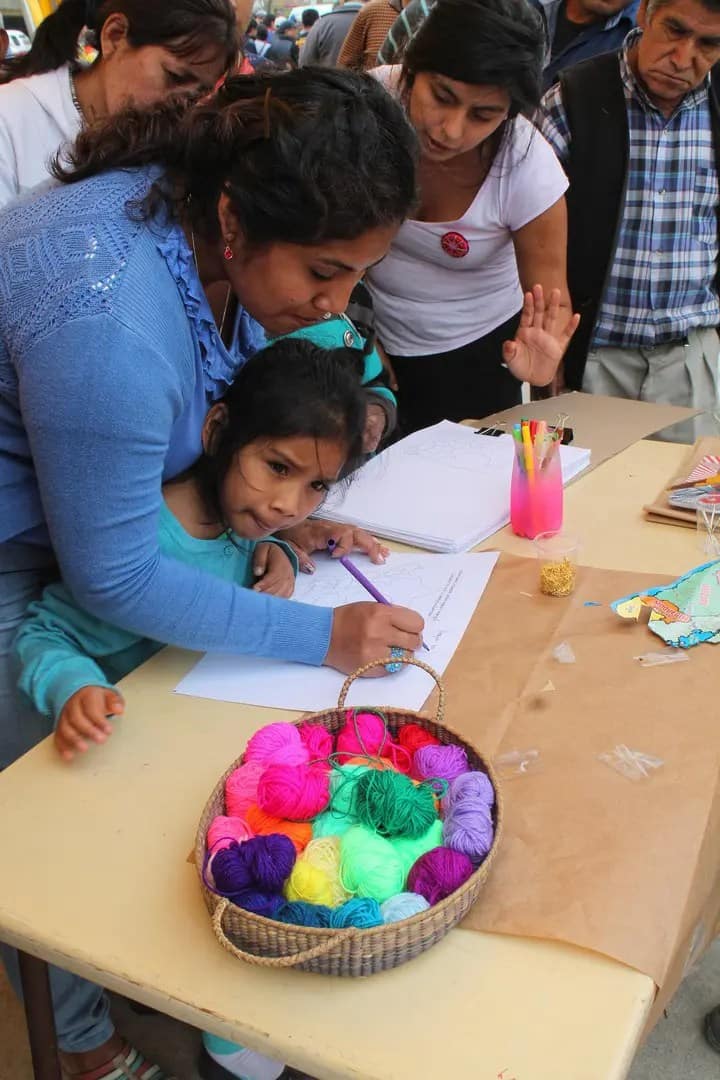 We have carried out this initiative every year and on several occasions in public spaces, universities, festivals and cultural centers. It has allowed the participants to remember the route their families have traveled and their efforts to inhabit the city where they now live. In Lima, a city of migrants, it allows us to talk about the reasons for migration through small stories that build the history of the capital from different voices.
The dynamic is based on setting up in a specific public place, where there is transit of people, with a map of America, colored threads and a large notebook. The participants are invited to embroider with a piece of yarn the route that their family (father, mother, grandparents) has traveled to get to the place where the person lives today. While doing so, they are asked questions that awaken the family memory of each participant: what was your country like at that time? why did your family migrate? Then they are asked to write a short family anecdote that they have been told or have lived in that journey.